Kruger Recycling is an industry leader in the recycling of OCC (old corrugated containers) and paper in bulk or bales. Kruger's paper mills use recycled materials to manufacture new containerboard and paper products from 100% recycled fibre.

As a proud supporter of local job creation, we understand our strength lies in the personalized approach, innovative spirit and unwavering commitment of our highly skilled employees.
Using optimization, lean management procedures, efficient handling and leading-edge equipment, our Technical Service Department works with customers to ensure reliable, seamless and worry-free services.
Truck Fleet
Our fleet of trucks collects paper and paperboard in the Greater Montréal Area, as well as Montréal's South and North Shores, the Eastern Townships, and the Laurentians. If your company is located outside of these areas, we can connect you with our partners to assist you with your recycling needs.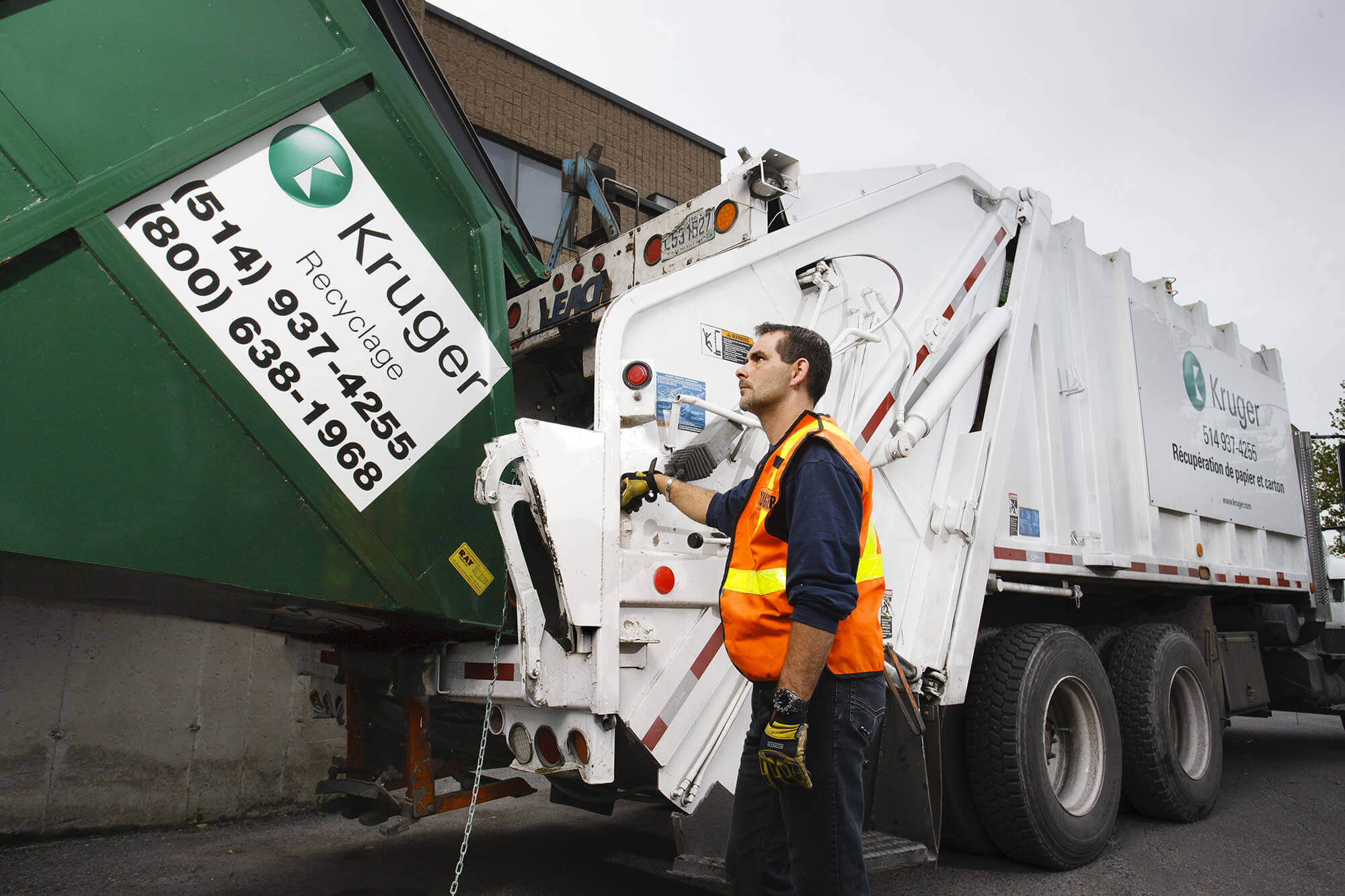 Reducing Your Environmental Footprint
To help our customers reach their own sustainability targets, our team is always looking for new ways to create long-term value, avoid or minimize adverse environmental effects, reduce project costs and lessen your impact on the environment.